Oh, the things that excite me these days!
Life's been a crazy hectic mess lately as our next travel date quickly approaches, so most house-related projects have sort of been shelved for the moment. But I couldn't just ignore the yards of cute fabric sitting on a dining room chair, waiting to become curtain panels. I hunted so long for the perfect fabric, only to let it collect dust since its arrival. Humph.
I figured that I may as well start to measure, cut and pin before we take off and maybe even install the ceiling-mounted drapery rod. It will mean less work when I get back and maybe I will feel that I've at least accomplished something in the curtain department. But then, something miraculous happened: the curtains are now finished! How the heck did that happen?!
Let's see. This is dining room window before I got started:
I ended up purchasing 6 yards of Premier Prints 'Chipper' (in the storm/slub colour way):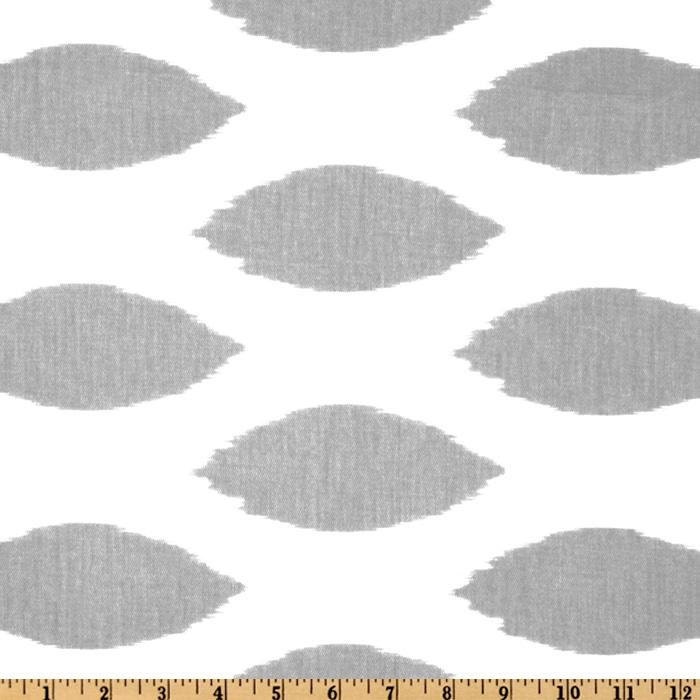 And
purchased a set of black drapery rod rings for $3
at Liquidation World (or LW, as they now want to be called). Because of that steal, I felt that I could pay full price for the ceiling-mounted hardware I love from Canadian Tire's Debbie Travis collection - which is really only $15 anyway.
Apparently, you need to drill two 1/8" holes into your ceiling for each bracket. It scared me. I used the same hardware for my
daughter's room
last summer, but forgot how big of a hole was required!
But it's necessary in order to accommodate the metal anchors used for ceiling-mounted brackets, so off I went and did that .... And ate a ton of falling drywall dust and chunks. Yum. I totally wore sunglasses to protect my eyes because I'm an amateur and don't have those fancy shmancy safety glasses.
Those bolts are going to keep things super secure overhead.
When discussing sewing with my mom (she had agreed to help me sew - it's on the blog, Ma, so no backing out), we decided that a 1 and 1/2" seam allowance on the panels would be good.
It doesn't show in the picture, but the rough edge was later folded under and everything was pressed with an iron. The original plan was for my mom to show me how to sew, using her trusty 50+ year old Singer machine. But the truth is, Mom sewed everything. And I appreciated that so much because her sewing lesson confused the bejesus out of me. I ended up organizing her sewing box as payback. No worries.
Still wrinkled, but otherwise just right.
The view from the kitchen